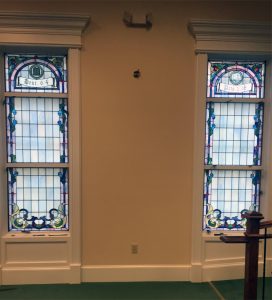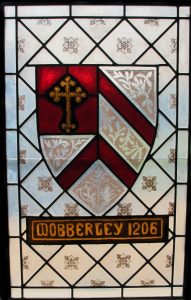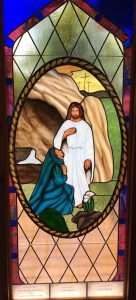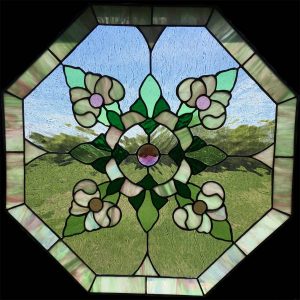 What Our Clients Are Saying
"Rickey Turner made some stained glass window panels for a new pulpit, as well as gorgeous inserts for our 12 sanctuary windows at Conyers Apostolic Church in Conyers, Georgia. The results were of the highest quality and beauty! The level of precision, artistic excellence and the professionalism employed could not have been any better. The windows have received rave reviews and an abundance of compliments since their installation. We could not be any happier with the finished product!! Thank you so much Bro. Turner for your admirable dedication and profound patience in the painstaking work you did for us! We have something to be proud of for many years to come! Most of all, it was for the glory of God!"
"Mr. Turner made 5 stained & painted glass windows for us, consisting of a total of 10 panels. His talent in taking our ideas and bringing them to life through his art is truly amazing. We have been on a years-long journey updating and remodeling our century-old home, and these windows have now become the focal point of, not just the rooms they are in, but the entire house. The process was smooth, the price was great, and the end product is incredible. We would recommend and use Mr. Turner again in a heartbeat."
"Thanks again for your service and time on personalizing these doors for us. I love them and hope to enjoy looking at them for many years. Your name will live on in our home and be mentioned many times. We will think of you often now. Great artist..."
"The quality of the windows created by TGA was more than beautiful. The process for design enhanced by Mr. Turner's knowledge of the art of stained glass and painted glass combined with great communication through out the process made this both informative and enjoyable. We are thrilled of the results and hope to have more done in the future."
"Mr. Turner is a very talented and knowledgeable artist, who is very patient with his customers, and helps them through the selection process. He kept me informed of his progress and was honest in giving me a refund when the amount of my order changed. I can recommend his work to anyone." Cathy V. A.